Celebrate the science festival ForskarFredag, on the evening of September 29, at Curiosum! Meet exciting researchers and explore fun science activities and experiments. Are you a teacher? Borrow a researcher for your classroom during week 39 and let your pupils discover science and scientists in a relaxed and entertaining manner.
ForskarFredag ​​is Sweden's most widespread science festival. The event takes place on the same date throughout the EU, in Sweden at about thirty locations. Our working motto is "researchers are ordinary people with unusually exciting jobs!"
Curiosum is welcoming you to an Open House with a cosy ForskarFredag.
Image

Gabrielle Beans Picón
Enjoy a cosy Researchers' Night evening
Welcome to an Open House at Curiosum! Experience research at its best! Experiment, interact with scientists, and watch an unforgettable chemistry-physics show.
Researchers from Umeå University, SLU Umeå (Swedish University of Agricultural Sciences), Region Västerbotten and FOI (Swedish Defence Research Agency) will be ready to show you their exciting research.
When? On Friday, September 29 from 16-20.
For whom? Families with children and young adults.
Free entry!
Hungry? The restaurant Kummin offers a child-friendly wrap with chicken, snacks, coffee and something to drink. Available for purchase at Bildmuseet's ground floor. While supplies last!

Program ForskarFredag
During the evening you can experiment, chat with researchers, experience spiders and scorpions up close, see exhibitions, and take guided tours around the area of ​​the Arts campus.
Shows
5 pm and 7 pm: Physics/chemistry show with Patrik Norqvist and Dan Johnels. 82 seats; pre-booked tickets are released on Monday 25/9 at 12 noon, here on this page.
6:00 pm: Watch the film Expedition Reef in the dome theater and meet researchers from Ume Marine Forskning.
The show and film are fully booked! So we added the film Making Magic and Madelen Bodin will tell you about the technic behind special effects. Drop in seats! Ask in the reception when you arrive!

For full program (in Swedish) see: Program ForskarFredag Umeå 2023
Corrections: The indoor activities at Umeå School of Architecture have been transferred to Curiosum and Bildmuseet, floor 0. Four of the activity stations at Curiosum have switched places in the building. More information about the corrections can be found in the program sheet that is distributed to visitors during ForskarFredag.
ForskarFredag Goes Stand Up!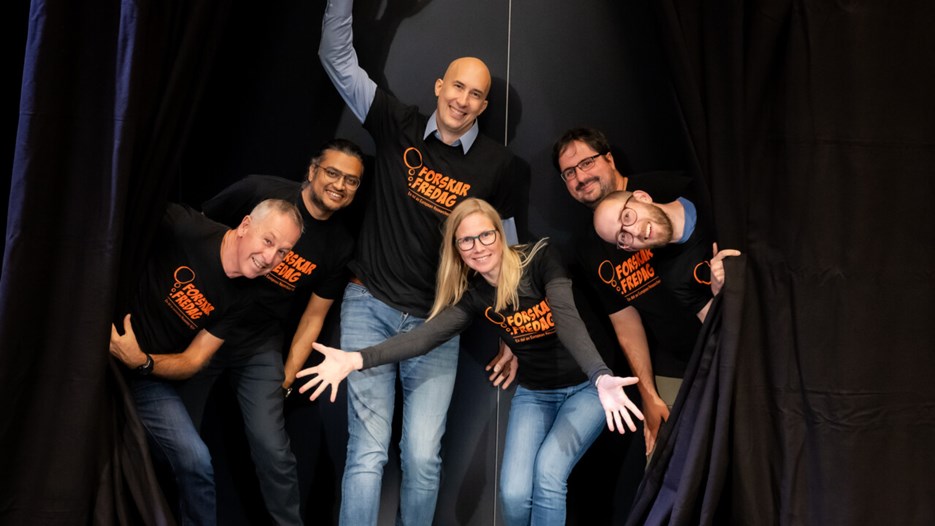 All the participants in ForskarFredag ​​Goes Stand up 2023, except from Josephine Solowiej-Wedderburn. You find her picture below.
Image

Gabrielle Beans Picón
Saturday September 30 at 17.30-19 there will be a show with researchers from Umeå University, where they will show you how fun it can be to be a researcher!
The event will be moderated by Jan Karlsson, an actor from Umeå..
When? Friday, September 29 at 16-20.
For whom? Adults
Language? English
The crew? Read the short bios
Free entry!
Pre-booking is required! Book your tickets and read the program here:
ForskarFredag ​​goes Stand up website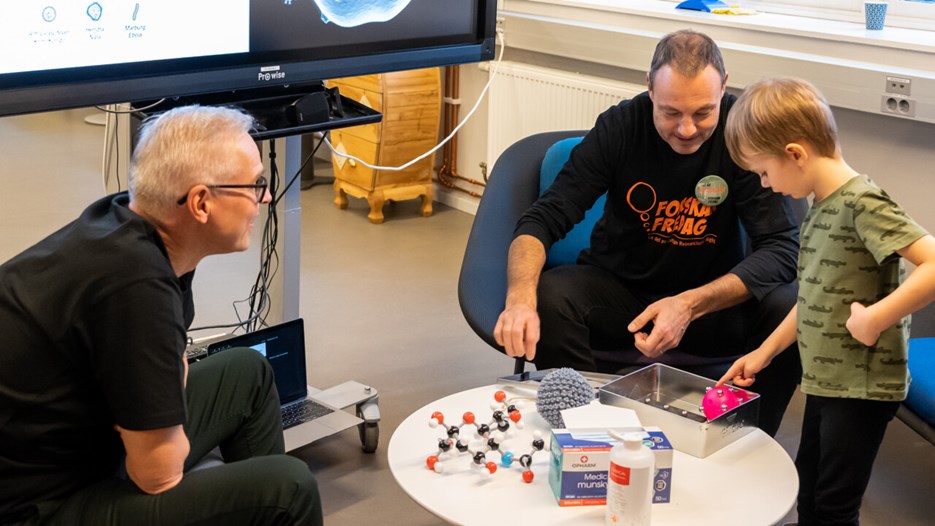 Borrow a researcher to your classroom
During Monday-Thursday week 39, schools can book a researcher to their classrooms.
Link lot the offer. Book now!

Contact: Gabrielle Beans
Latest update:
2023-09-29