Eggciting Easter Break at Curiosum
Welcome to experience an Easter egg filled with a delightful assortment of different films and exciting egg activities. We are open 11-16 April between 10-17 !
Film and Planetarium Shows in the Dome Theater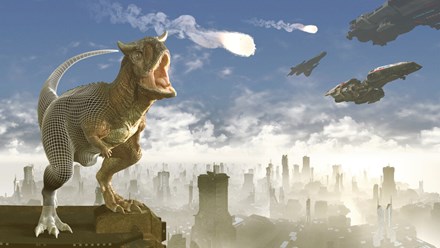 Join us on breathtaking cinematic adventures into space and other worlds. We change films every day. During our exciting and interactive planetarium shows, we explore the universe together.
See the Easter break film and planetarium program
To ensure that you get seats at the shows, please pre-book here!
Eggsperiments and Other Easter Activities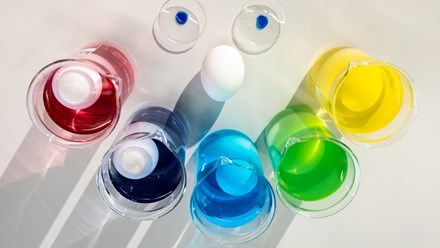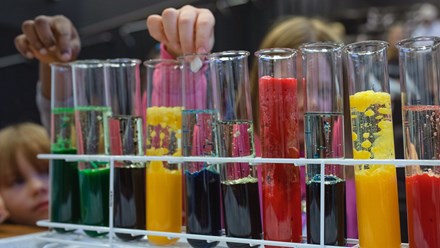 Bubbelfun
Experience a steamy, bubbly show with elephant toothpaste and giant soap bubbles. Create mega soap bubbles. Suitable for playful people of all ages.
Can you make an egg float?
Uncover the density of an egg by experimenting with different colourful salt solutions. Discover how much salt it will take to make an egg float!
Egg pH Painting
Paint a paper egg using pH.
Egg Hunt in the House
Find the hidden eggs in the house, solve puzzles and uncover the secret code to open the Easter bunny's locker and take a reward!
Program and Deliver eggs
With our Easter robots
Build an Easter Bunny
Build using big blocks and kapla to make bunnies - or whatever else you like!
And more!
Activities in Our Open Environments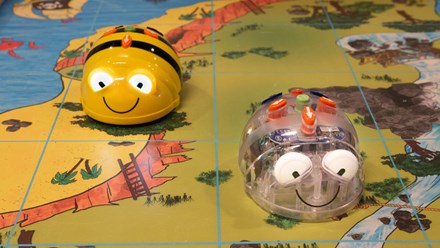 Make it Rain in an Augmented Reality Sandbox
Shape sand into a virtual landscape. A computer with a camera detects the topography and simulates rain and a topographic map image over the sandbox.
Build and Construct
with your imagination and building blocks in different shapes ! How high can you build? What happens when you put a big block on top of a small?
Stop Motion
Create movies using our theme boxes: The crazy experiment?, What's going on in Space? and Talk with the forest animals.
Play Games and Solve Brain Teasers
Take your time to figure out a brain teaser, or challenge someone in a game. We have old classics as well as new challenges.
Program a Bibot
Easy programming of a cute robot. Get Bibot to visit different places on a large Umeå map. For all ages.
And more ...
Curiosum is for curious people of all ages. Children who want to be alone at Curiosum, without an accompanying adult, should be at least 10 years.

Latest update:
2023-03-21