For young and adults who want to explore science and technology, we offer two sessions per day during the weekends. During each session, there are two different tracks with different activites to choose between. Most of which are best suited from the age of four. All the activities are guided and for the younger ones the experience is best with an accompaning adult. All activities are corona-adapted.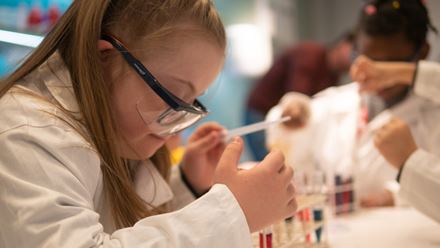 Kemiverkstad (Chemistry workshop)
Come experiment with us. Make soap, analyze powder or make super soap bubbles in our various workshops.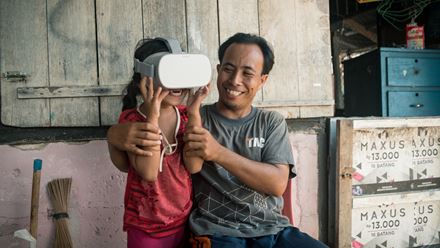 Shelter - An escape towards reality
Take virtual trip and experience a normal day in three refugee camps around the world. Meet kids in a classroom or visit a family at home when the evening meal is just being cooked. Read more
Best suited for visitors ages 6 and up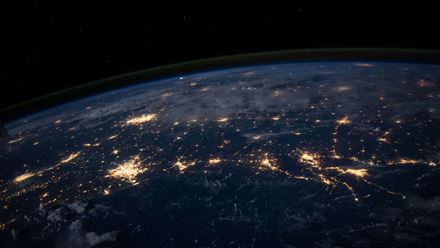 Dome
Travel into space with us! Movie screenings and interactive planetarium screenings. See the starry sky and explore everything from planets to distant galaxies. The program will grow over time, so stay tuned! Read more
Best suited for visitors ages 5 and up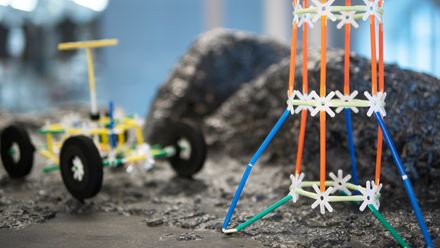 Teknikverkstad (Technical workshop)
Have you ever wondered how programming works? Here you can easily program with a robot in mini format, build a lunar base or other 3D models, and much more.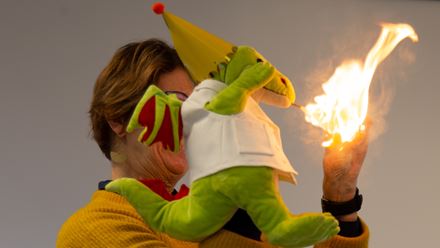 Black box
Exciting things are happening here! See pop-up experiments, chat with real scientists or take part in other simple scientific and technical experiences that are fun for all ages.
At Curiosum, we care about our visitors and employees. Therefore, we have taken several precautions to reduce the risks of spreading infections. Read more