We are closed January 15-16. A warm welcome January 22-23, with new opening hours 11-16!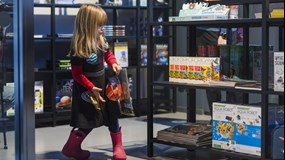 In our store you can find a variety of science-inspired gifts, like robots, games, puzzles, toys and books.
Construction is underway with cubes with UN Global sustainability goals.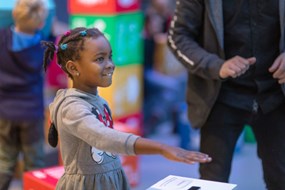 Interactive activities for all ages.
Come and explore our exhibitions with interactive activities, problem solving and creative construction. Participate in fun science shows and Dare to Ask! – a show where you can ask researchers anything about their research! Or why not do research yourself – chemistry, physics or technology – in one of our exciting workshops?
In the Curiosum dome theater, you get the opportunity to sink into one of the comfortable armchairs and enjoy an immersive movie experience that takes you out in space or on other adventures.