Curiosum's dome-shaped building houses the dometheater with seating for up to 70 people. It is equipped with a 360 ° screen and state-of-the-art projection and sound technology to offer the visitor immersive experiences. In the dome, you can watch dome movies and join us on breathtaking voyages of discovery among large and small in our fantastic universe. Fasten your seat belt, now we're off!
More about the dome theater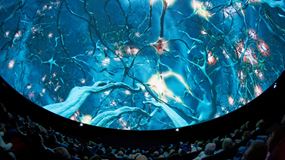 Wisdome
Curiosum is part of a national initiative to develop advanced dome theaters and learning environments.
Adaptation to COVID-19
Our measurements to reduce the risk of spreading infections.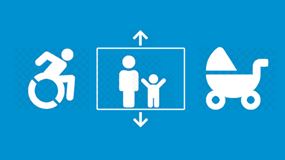 Availability
and other practical information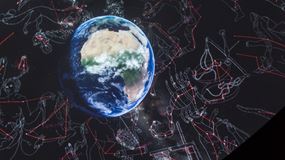 Nerd facts about the dome
The dome is equipped with a dome screen that is 12 meters in diameter. The image is projected by six 4K projectors controlled by 7 powerful computers and the sound system is a 7.2 surround system.