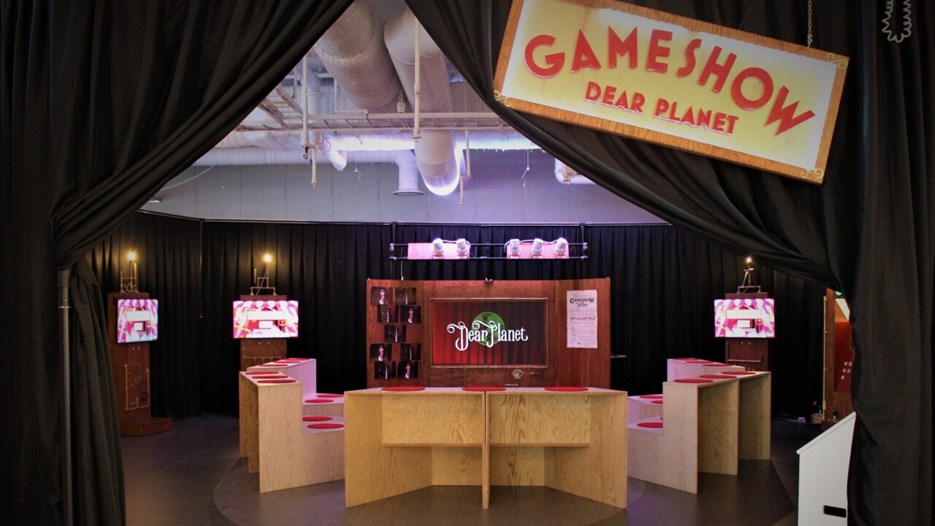 How much water is actually used to produce different things? Do you know how to use environmentally smart gadgets?
Challenge yourself and your friends or family members in the interactive game show Dear Planet! Compete on issues around the environment, climate and sustainable development.
The game show can be experienced in groups or on your own. It consists of seven different game elements and everything is timed - the faster the answer, the higher the score!
This is how the Gameshow works:
All you need to participate is your smartphone / tablet. You didn't bring one? No worries, we can lend you a tablet.
If you need to borrow a tablet, talk to the guides at the reception desk, by the entrance.
Do you want to compete under the guidance of a game leader? There are several pre-booked occasions per day which you can sign up for. More information is available on site.
Do you want to play alone or together with your family or friends? Between the booked sessions, you can discover the game on your own. Instructions are available at the entrance to the exhibition.

About the exhibition
Dear Planet is available at Curiosum January to March 2022.
The games show is produced by Fredens Hus within the project Dear Planet which is supported by the Swedish Postcode Foundation.