Curiosum participates in Pilgatan's Christmas market
NEWS During Pilgatan's cozy Christmas market at Öst på stan on Saturday 11 December, Curiosum at Umeå University offers glögg, gingerbread cookies, Christmas crafts and sells gifts with a scientific touch. For those who want to take part in all Curiosum's activities, the whole house is open as usual all weekend.
Curiosum is part of Pilgatan's Christmas market, which is organized on Saturday 11 December.
Image
Nalta creative och Isoletto design
At Pilgatan's Christmas market on December 11, visitors can buy Christmas presents locally and climate-smart from small business owners from the area. In addition to Pilgatan and Curiosum, there are also stalls outside Hotell Gamla fängelset and at the book café Pilgatan and Bildmuseet.
"We are open as usual between 12 and 17 and all children who come by and say hello get a little Christmas craft to bring home. Of course we also offer glögg and gingerbread cookies, says Alexandra Björnham, project manager at Curiosum at Umeå University.
Curiosum's shop at the entrance offers year membership cards and gift cards as well as Christmas presents for curious children of all ages.
"Grow your own crystal" and "Build a robot" are very popular gifts and now we also have a lot of new fascinating experimental boxes for sale," says Alexandra Björnham.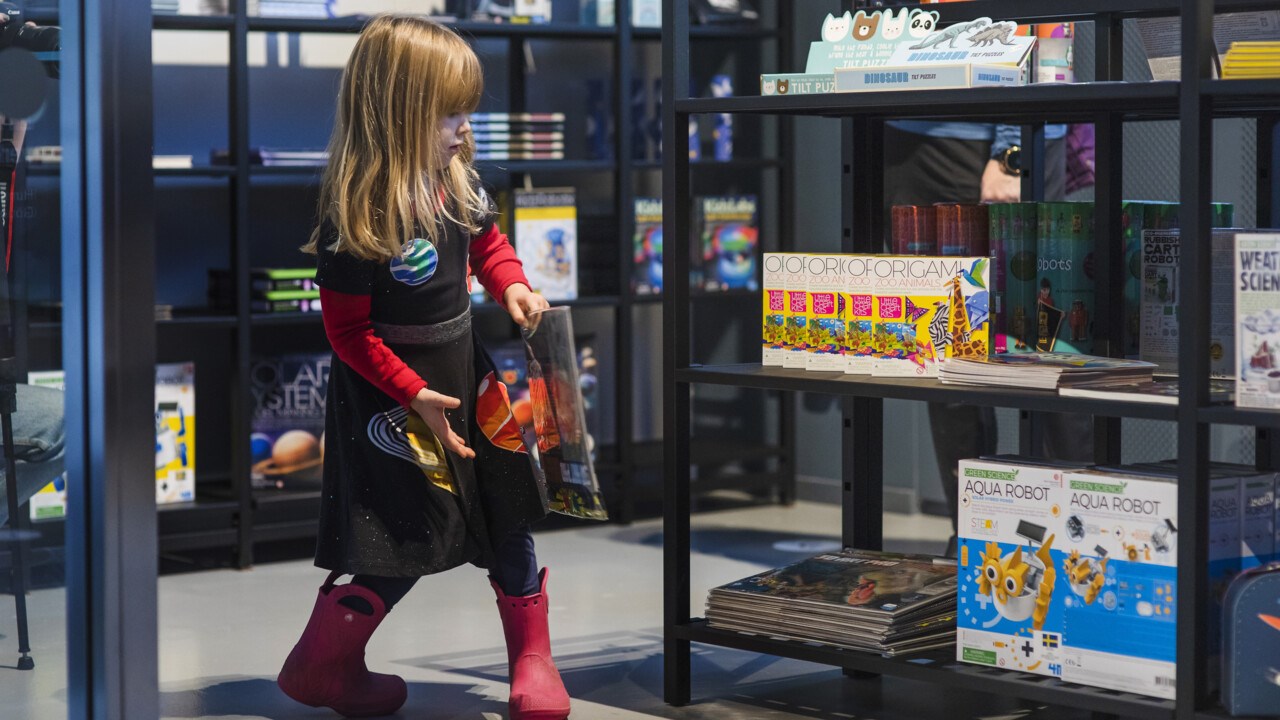 Curiosum's store offers Christmas gifts with a scientific touch.
Image
Mattias Pettersson
Visitors who buy tickets to go into Curiosum will experience a lot of exciting and fun activities, including: watching and participating in the science show Bubbelbus, making your own super soap bubbles in the Chemistry lab and programming a robot. In the dome theater, the film "BIG - a cosmic journey through time and space" is shown. Curiosum is open both on Saturday and Sunday.
About Curiosum:
Curiosum is Umeå's new science center, which invites you to a magical world for exploration on the Art Campus. The aim is to increase the interest and knowledge of children, young people and the general public in science and technology. Curiosum is run by Umeå University and is part of the strategic partnership with Umeå Municipality.