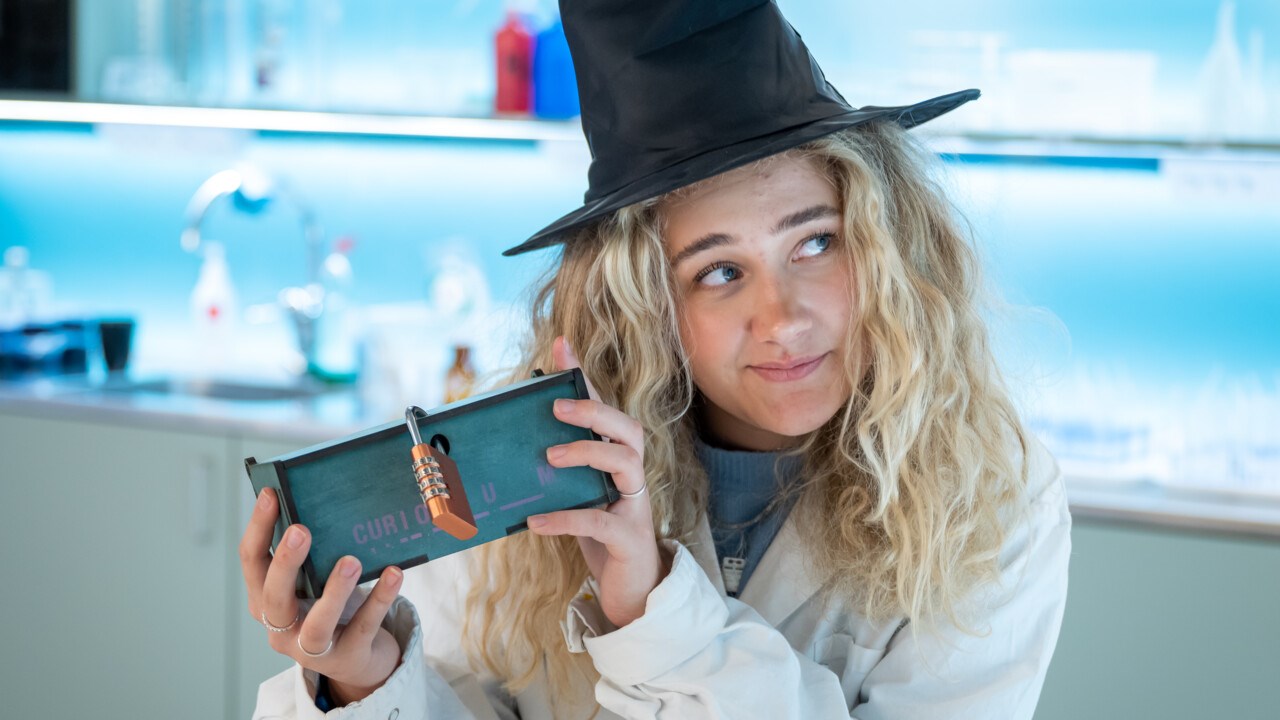 Autumn break with a Halloween theme at Curiosum!
Saturday 29 October until Sunday 6 November, 2022
at 11:00 - 16:00
Curiosum, Östra strandgatan 32, Arts Campus
Throughout week 44, you can revel in Halloween activities at Curiosum! Do electro-static experiments together with Tunda, the bat. Help the witch Agata Densitata free her favorite animals. Build scary creatures. Join us for breathtaking adventures in the Dome Theater, where a new film is shown every day.
Don't miss our very special Halloween pop-up activities, which differ from day to day!
Extra pop-up activities throughout the week:
Jam with Charlie's Bakery when the Jazz Festival comes to Curiosum!
Make friends with Bent's scorpions, spiders and other fascinating animals.
Masquerade days - Come dressed up and you'll get a little treat!
Planetarium show: Join us on an exciting and interactive space adventure!
Discover and learn to play the Sami board game Daabloe. See Sami constellations in a planetarium show. A joint event with the Sami week.
Create a cool bat t-shirt in our Makerspace.
Math + games = fun! Mathematician Lars-Daniel Öhman shows and tells.
Don't be afraid if you meet a zombie or mummy!