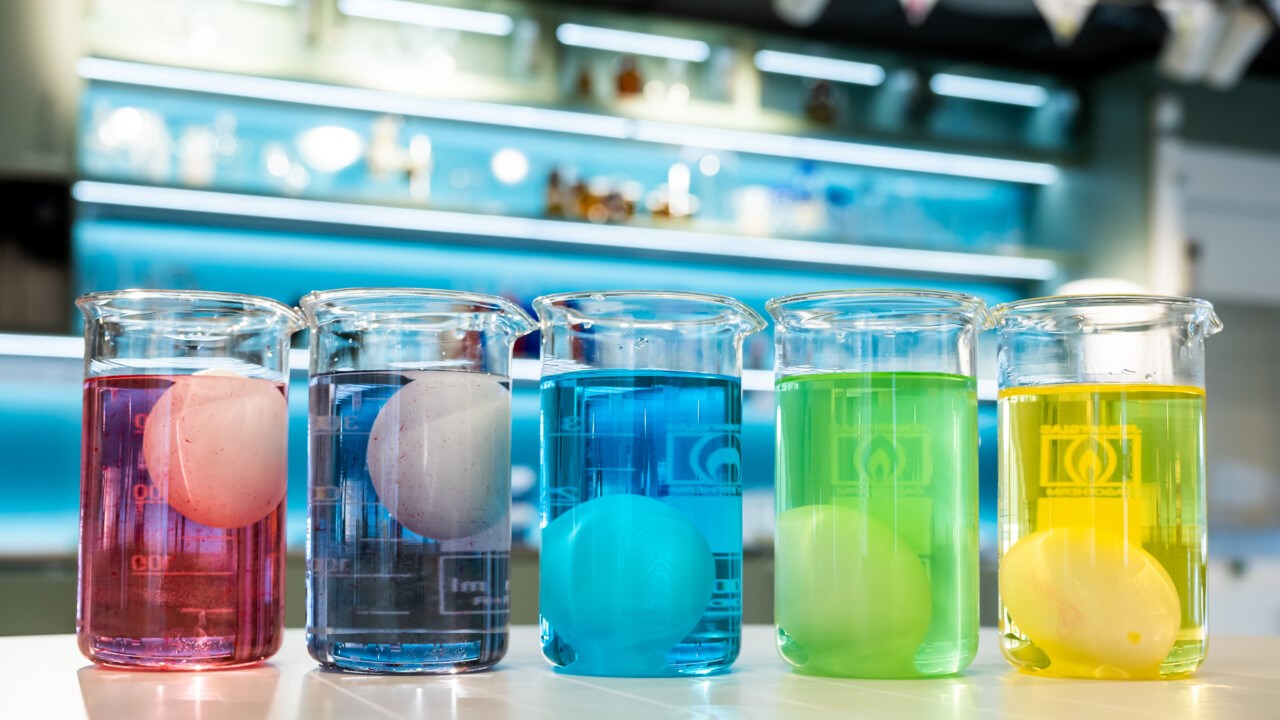 Eggciting Easter Break at Curiosum
Monday 18 April until Sunday 24 April, 2022
at 11:00 - 16:00
Curiosum science center, Östra strandgatan 32 (at Arts campus)
The whole family is welcome to Curiosum Tuesday - Sunday during the Easter break. We offer lots of eggciting activities, films and planetarium shows.

A selection of activities
Eggsperiment
Uncover the density of an egg by experimenting with different colourful salt solutions. Discover how much salt it will take to make an egg float!
Egg Hunt in the House
Find the hidden eggs in the house, solve puzzles and uncover the secret code to open the Easter bunny's locker and take a reward!
Programme Ozobot to collect eggs
Help the little robot Ozobot collect all the eggs and deliver them to the Easter bunny. You program it using colors. Suitable for younger children and playful adults.
Easter origami
Fold a fox and two different rabbits in our origami station - then use them to make a stop motion film in Magiskt, why not!
Våga Fråga (Dare to Ask)
Experiment with researchers Linus Andersson and Carl-Erik Engqvist and take the opportunity to ask them what you want about smell and how to create stories and scenes for games.
And much more!

Read the programme and prebook tickets at Curiosum´s webb:
https://www.curiosum.umu.se/en/discover/current-events/easter-break-2022/