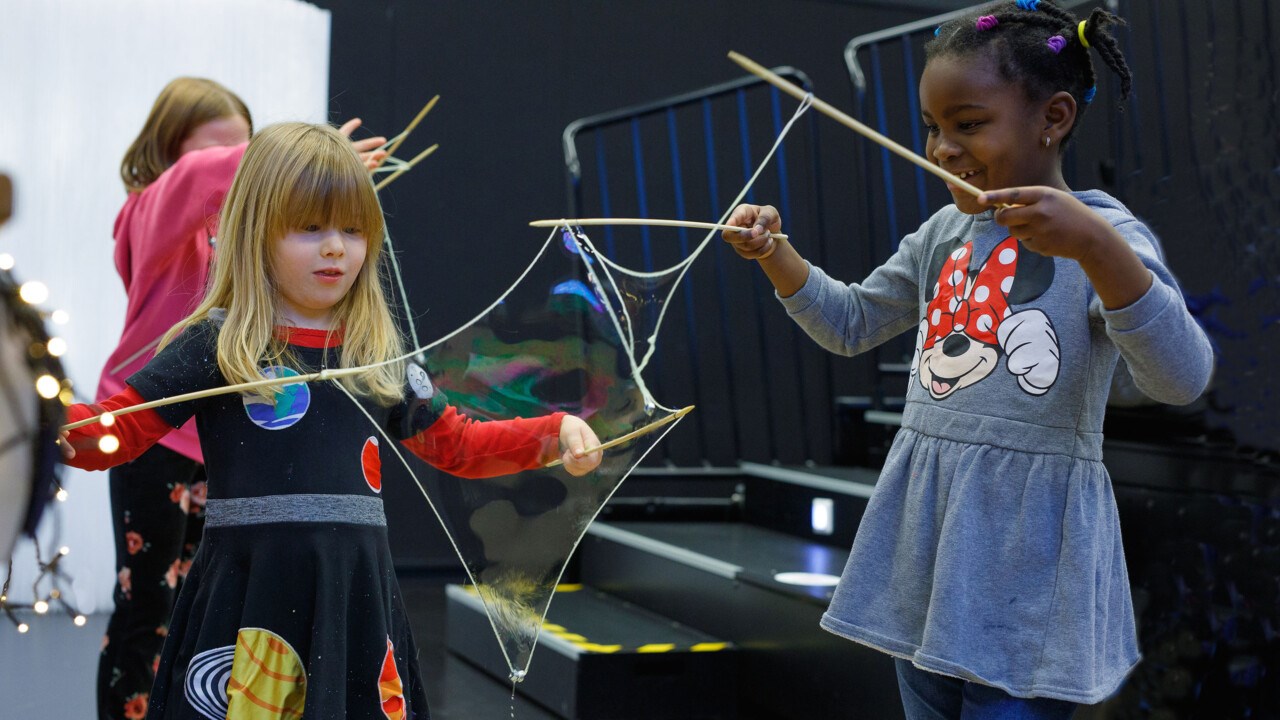 Sports Break at Curiosum
Monday 6 March, 2023
at 10:00 - 17:00
Curiosum, Östra strandgatan 32, Arts Campus
Curiosum, Umeå University's science center for the whole family, is open daily at 10-17 during the Sports break! That is to give you plenty of time to experience exciting films and planetarium shows and explore fun activities. Experiment with soap bubbles, program mini-robots, take on Curiosum's Tetrathlon challenge, and much more.
Don't miss out on our two special events!
JUICE. On March 7-8, ESA's space exhibition Juice, the Jupiter Icy Moons Explorer, will temporarily visit Curiosum. The spacecraft will be launched this spring and will set off to Jupiter and its icy moons. Discover more about the great space venture!
Pi-lab: On March 11-12, we open our Pi-lab to celebrate pi-day together with you. You will get to explore the prime number pi in several different ways. On Saturday 13.30-15.00 you can ask the mathematician Lars-Daniel Öhman anything about pi and try his pi activities.