Discover a thrilling and interactive world of science and technology for all ages. We are open weekends and schoolbreaks.
Program
Saturday and Sunday, Dec 2-3
LABS
Thermoplastic
With thermoplastics, you can create and recreate as many times as you want. We heat the plastic to 62 degrees, and you shape it with your hands. Make our winter motifs or something else, using your imagination!
Open Robot Lab
Program mini robots, by just using colors, and more advanced Ev3-Robots. Make them solve different tasks, like delivering parcels or navigating through an obstacle course.
DOME SHOWS

See the current program and booking page for the dome theater here:
Program and booking page

The last film show of the day is shown in English on request.
Age limits are recommendations rather than strict limits.
Activities in Our Open Environments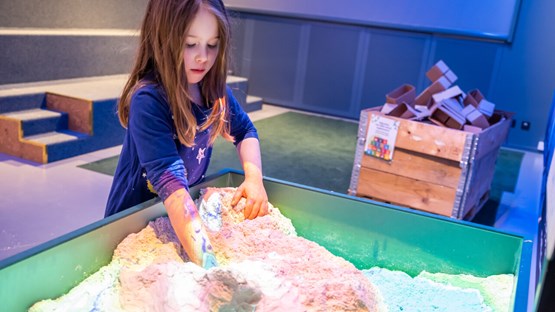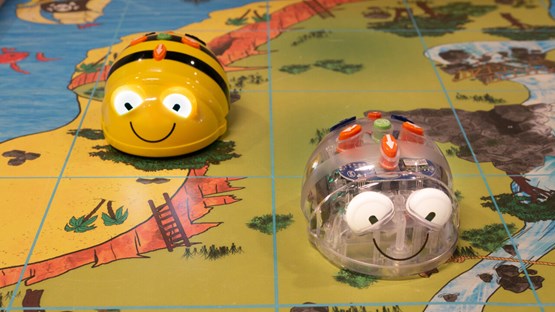 Build and Construct
with your imagination and building blocks in different shapes ! How high can you build? What happens when you put a big block on top of a small?
Stop Motion
Create movies using our theme boxes: The crazy experiment?, What's going on in Space? and Talk with the forest animals.
Explore Planet Earth, our Amazing Home in the Universe!
Sense earth's mountain ranges! What rocks and minerals glow in the dark? How do humans affect our planet and its climate? Who is dependent on whom in the forest?
Program a Bibot
Easy programming of a cute robot. Get Bibot to visit different places on a large Umeå map. For all ages.
Play Games and Solve Brain Teasers
Take your time to figure out a brain teaser, or challenge someone in a game. We have old classics as well as new challenges.
And more ...
Curiosum is for curious people of all ages. Children who want to come to Curiosum on their own, without an accompanying adult, should be at least 10 years old.

NOTE: 30% discount on admission applies after 3.30pm.
Information about opening hours and prices
Latest update:
2023-11-27